Utility Consultants & Associates (UCAA) wrote its first predominant use study in Dallas in 1987.  In the following 31 years, we've written over 10,000 predominant use studies in Texas for electricity and natural gas.  As a result Utility Consultants has helped Texas businesses save millions of dollars in Texas sales and use tax and obtained millions of dollars in utility tax exemption refunds.
Utility Consultants experience makes it Texas' leading predominant use study firm. Utility Consultants has represented clients before Texas Comptroller of Public Accounts examiners and auditors as well as Texas Administrative Judges. We are proud that no predominant use study written by Utility Consultants has been denied by Texas Comptroller auditors.
UCAA stays abreast of any changes and ruling related to Texas sales tax rule 3.295 and Texas Tax Code 151. Our reputation makes us a go-to firm for many electricity companies, electricity brokers and electricity consultants whose customers need a predominant use study and utility tax exemption.
STAFF
Thomas Blankenship is the President and lead field engineer at UCAA. After leaving TXU in 2003 he purchased Utility Consultants & Associates.  He prides himself in being a subject matter expert on Texas Tax Code 3.295, Texas Tax Code151.317 and 151.318. His understanding of the tax codes results in predominant use studies approved by Texas Comptroller auditors. He defends the studies before auditors and has done so before Administrative Judges.
Thomas is an avid reader but there is an exception. "I think I've watched every episode of the Discovery channel's "How it's Made" launched in 2001 as well as Mike Rowe's "Dirty Jobs". "I'm a big Mike Rowe fan. That is why I love what I do.  I get to see how things are made."  Thomas will be the person at your facility who performs the field notes of all load bearing devices.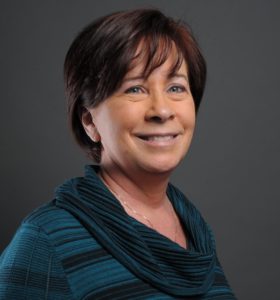 Nancy Blankenship joined the company in 2011 after a 32-year career in the legal profession.  She has strong organizational skills and therefore, runs the company.  Her responsibilities include study processing which entails dealing with over 140 utility companies in Texas and the Texas Comptroller's Office. She sees that the utility tax exemption is processed and verifies the exemption tax refund is issued by the utility companies.
Where the utility company does not issue refunds she manages the reams of paperwork deemed necessary by the Texas Comptroller's office to validate the utility sales tax exemption and assures the issuance of the refund by the Comptroller examiners and auditors.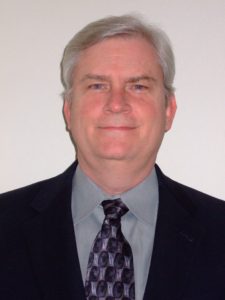 Skip Cave holds a Bachelor of Science Electrical Engineering degree and is Utility Consultants lead engineer.  He's the technology and engineering visionary who seems to know what is next on the horizon before anyone else. He holds multiple US patents and uses his expertise to spark new ideas. Skip was a geek before geek was in our vocabulary.  In addition to his engineering expertise you can find him playing drums in jazz bands around the state.
Evolution of UCAA
In past years UCAA had a predominant use study Dallas office and a predominant use study Houston office.  That required our field engineers to drive over 30,000 miles to cover the state of Texas.  In 2015 Thomas decided to focus on what he truly loved to do, communicating directly with our customers and on-site surveys, so we closed the offices and everyone began working from home.
In August 2017 Thomas and Nancy sold their house and all their belongings and purchased a 37' Class A RV.  "Nancy redesigned the RV and set up the mobile office.  Now we drive the RV to the area we are doing jobs and while in the area spend time exploring this great state.    We love the simplicity and mobility our new office affords us."

CALL US AND LET'S TALK ABOUT YOUR PROJECT.
Dallas  (972) 386-6780    Houston  (713) 489-2900   Texas  (888) 444-8055